Services
1. Pre-sales Service
We offer instructional technical information including what high-quality wet wipes are, how to produce them, and how to preserve them within the expiration period.
2. In-sales Service
Online consultation service, which is a remote assistance service facilitating to E-commerce, will be offered to the customers who browse our web page. Customers can contact us at any time and any place to get timely and effective help through online consultation.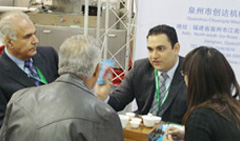 3. After-sales Service
We offer different sort of services to new customers and regular customers. To new customers, we will mainly provide training to help them know how to operate our machines and solve some small machine failures.
Since regular customers are familiar to our machines during years of operation, most of the time they can remove failures by themselves. If they cannot, we will assign technicians to offer on-site technical guidance to help them solve the problems.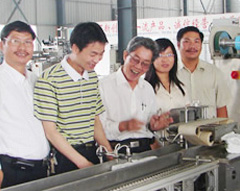 4. Trainings
Our company mainly provides two sorts of trainings that are installation training and updating training respectively. When the new machines arrive at the customer's factory, our technicians will go to help install the machines and train the workers machine operation. Besides, we will also assign technical staff to customers' factories to update the old machines and offer related trainings at the same time.